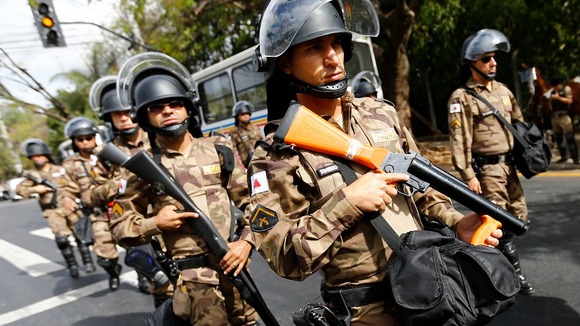 Police closed all roads around the Maracana Stadium in Rio de Janeiro yesterday evening, ahead of the final match in the Fifa World Cup between Germany and Argentina.
Officers were deployed around the stadium as part of the security operation.
Authorities said it will be the largest security detail in Brazil's history, with some 25,000 soldiers and police involved. Access to the area around the stadium is restricted to those with tickets and local residents.