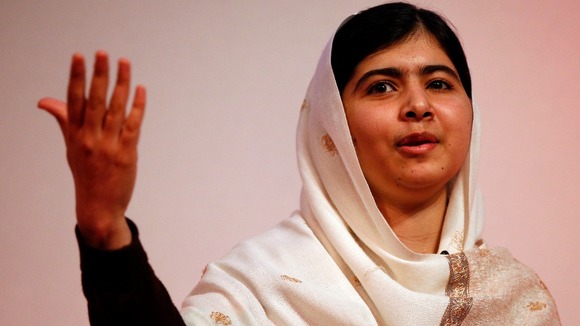 Malala Yousafzai, the teenager who was shot in the head by the Taliban for going to school but miraculously survived, is to meet some of the kidnapped girls who escaped from Boko Haram
The 17-year-old, who is now a women's rights campaigner, travelled to Nigeria to help draw attention to their cause.
In a statement ahead of what has been dubbed 'Malala Day,' the schoolgirl said: "This Malala Day, I have come to Nigeria to honour the stories of these brave girls who have sacrificed so much to get an education and achieve their dreams."
More than 200 schoolgirls were kidnapped by the militant Islamist group in April. Despite repeated pleas for their release many are still being held captive.