The Israeli offensive to end rocket fire from Gaza "may take a long time", Israeli prime minister Benjamin Netanyahu told his cabinet.
Mr Netanyahu said: "We will continue to act with patience and forbearance, with determination, responsibility and aggression to achieve the goal of the campaign, restoring calm for a long period by dealing a significant blow to Hamas and other terrorist groups in the Gaza Strip.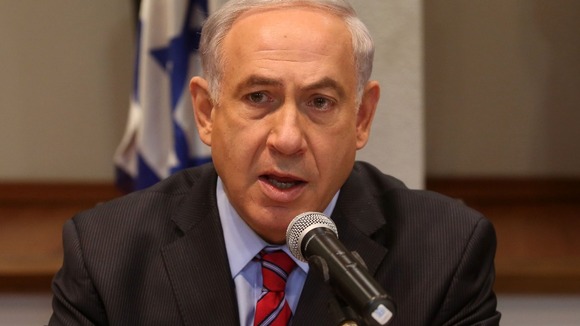 "The Israeli army is prepared for all possibilities. We don't know when this operation will be over, it may take a long time and we need your support and also your discipline", he said addressing the public.
"Hamas uses the residents of Gaza as a human shield and is bringing disaster on the residents of Gaza, and therefore the responsibility for any harm done to civilians in Gaza, which we regret, the responsibility is that of Hamas, and its partners, and them alone".