The Israeli force has attacked a site in northern Gaza used to launch long-range rockets, Israeli military spokesman Lieutenant Colonel Peter Lerner said. Militants opened fire, wounding four commandos, but the launch site was hit.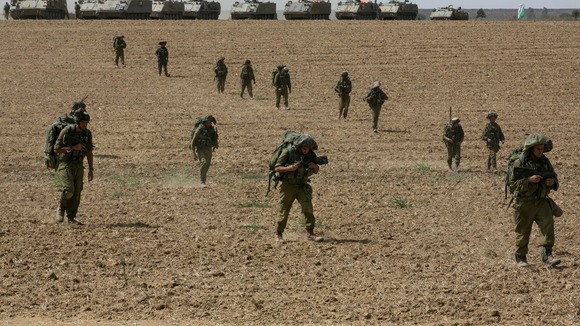 Lt. Col. Lerner told Reuters the forces had "completed their mission" and that the results of the raid "would be the first published ground activity" by naval troops in Gaza, in an offensive that Palestinian officials said has killed more than 149 Palestinians, many of them civilians.
Lerner said Israel would drop leaflets in northern Gaza's Beit Lahiya to urge thousands of residents to evacuate ahead of planned strikes there.