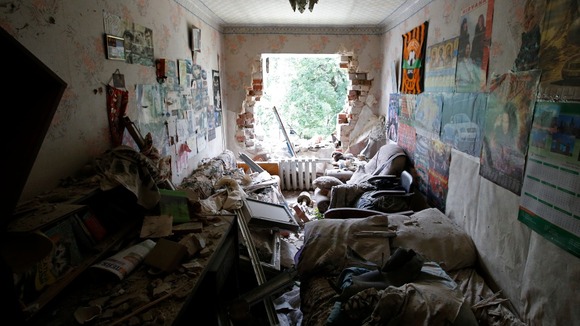 Ukraine has called an accusation its forces fired across the border "total nonsense".
Kiev suggested the attack, which is said to have killed one person, could have been the work of rebels trying to provoke Moscow to intervene on their behalf. The rebels denied they were responsible.
Inside Ukraine, combat has intensified dramatically since a rebel missile attack that killed dozens of government troops on Friday.
Local officials said on Sunday 18 people were killed in shooting incidents in the two main rebel-held cities.