Thousands of people have fled their homes in Gaza Strip town after Israel warned them to leave, according to the United Nations.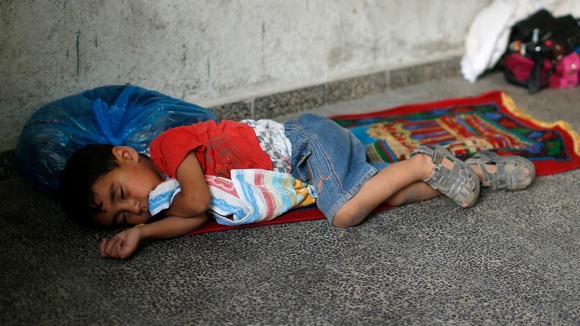 UN officials said some 10,000 people had left Beit Lahiya, to seek shelter in eight schools run by the world body in Gaza City.
Israel had earlier dropped leaflets into the town of around 70,000 on Gaza's northern border. They read: "Those who fail to comply with the instructions to leave immediately will endanger their lives and the lives of their families. Beware."