Israel's attack on Gaza in a bid to stop rockets by Hamas has left at least 172 Palestinians dead, AFP reports citing officials in the region.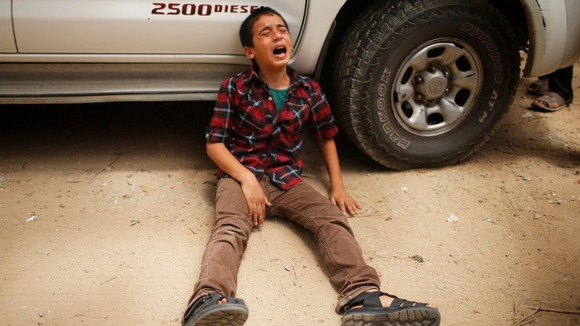 Read: The impact on both sides of the Middle East conflict
Eighteen members of the same family are reported to have been killed in an Israeli air strike on Saturday.
Around 10,000 people have abandoned their homes in Gaza and taken shelter following warnings from the Israeli armed forces.
Read: Prospects of an Israeli-Palestinian truce 'unrealistic'