Firefighters will launch a series of strikes throughout the week in their bitter dispute over pensions and the age at which they can retire, their union has said.
Read: Grass fire warning ahead of firefighter strike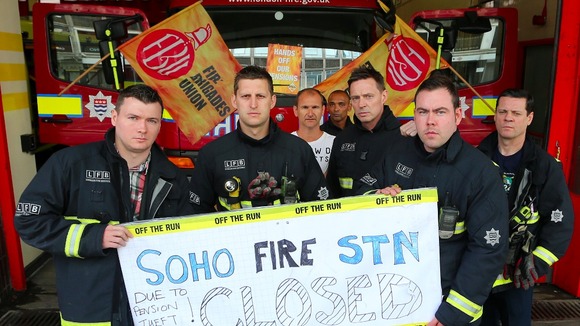 Members of the Fire Brigades Union in Wales and England will stage short two hour walkouts from today for eight consecutive days, forcing brigades to implement contingency plans.
The dispute has rumbled on for over a year, as firefighters maintain forcing them to work into their 60s will put the public at risk.
London Fire Brigade urged parents to tell their children about the dangers of hoax calls as the industrial action coincides with school holidays.
The capital's fire commissioner Ron Dobson said: "Hoax calls waste our time and resources, but while the FBU is taking strike action and we only have contingency levels of cover it is even more important that we don't get any hoax calls."