The Israeli military has claimed that a drone from Gaza was shot down - which is the first reported deployment of an unmanned aircraft by Palestinian militants.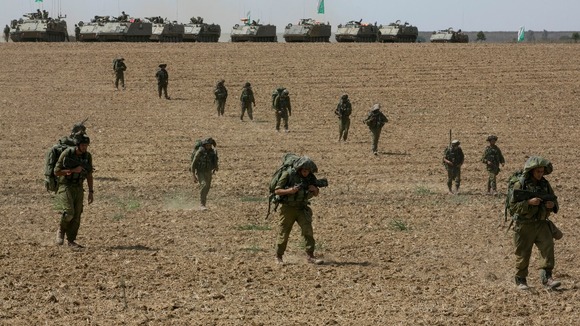 Read: Prospects of an Israeli-Palestinian truce 'unrealistic'
The group Hamas, which runs Gaza, said its armed wing had sent several drones to carry out "special missions" deep inside Israel.
The drone was intercepted near the port of Ashdod by Israeli military and the force are now trying to locate debris in the area to determine whether it carried explosives.
Israeli aircraft and naval gunboats attacked 204 targets in the Gaza Strip overnight, the army said. Palestinian militants fired more than 20 rockets into Israel, causing no casualties, the military added.
The death toll in the week-long crisis has risen with at least 172 Palestinians killed, according to reports.