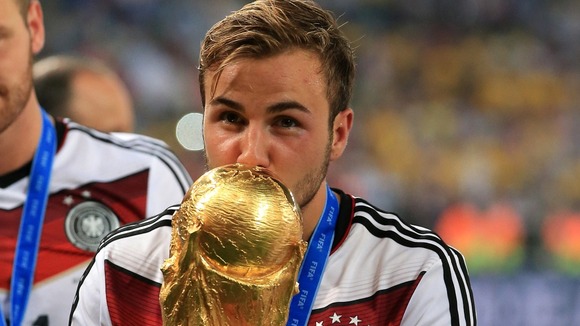 Mario Gotze has said he felt "unbelievable" after scoring the extra-time goal that gave Germany a 1-0 win over Argentina.
The World Cup match winner told Fifa.com: "It's an unbelievable feeling.
"I don't know how to describe it. You just score that goal and you don't really know what's happening after that.
"It'll be a party with the whole team and the country. It's a dream come true to win the World Cup, especially in Brazil."