Theresa May has defended the decision not to question a whistleblower who claims the Home Office had offered a grant to the Paedophile Information Exchange (PIE).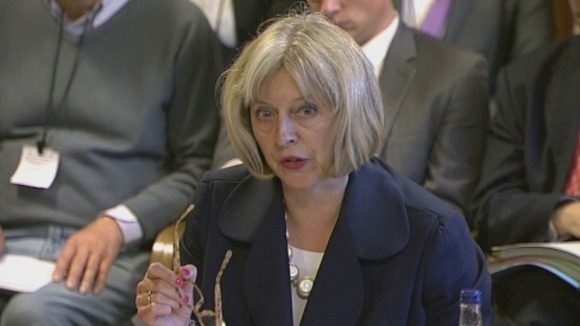 Speaking to the Home Affairs Select Committee, Ms May said she would respond in writing to questions about the claims made to ITV News by former civil servant Tim Hulbert.
Ms May told the committee a prior review had found no evidence of either direct or indirect funding to the PIE from the department.
However, Labour MP Ian Austin criticised the decision not to interview Mr Hulpert in that review, and accused the Home Secretary of not having "looked into" it fully as she paused during his questioning.