A group of Palestinians have held a protest against Israeli air strikes in Gaza at Hawara checkpoint near the West Bank city of Nablus.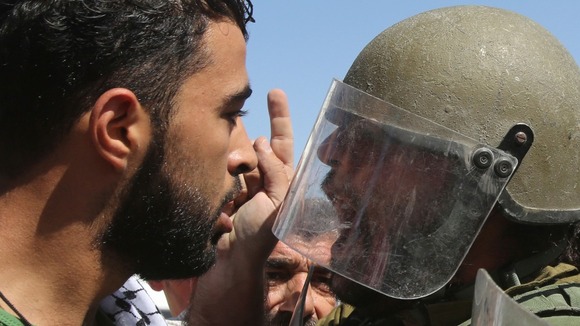 Protesters held up placards showing images of the children hurt in the airstrikes, which are said to have now claimed the lives of 172 people in Gaza.
More: Gaza boy, 12, who lost 18 relatives in air strike vows vengeance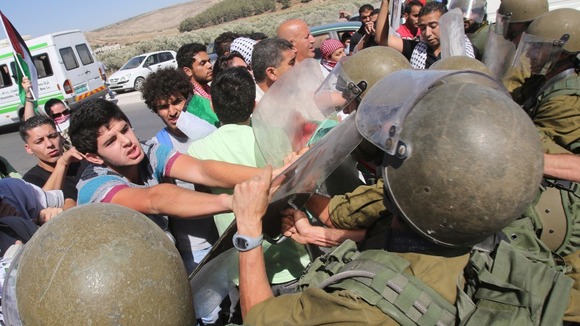 Scuffles broke out as armed Israeli soldiers formed a line in front of the protesters.
More: Israel and Hamas 'moving towards a ceasefire'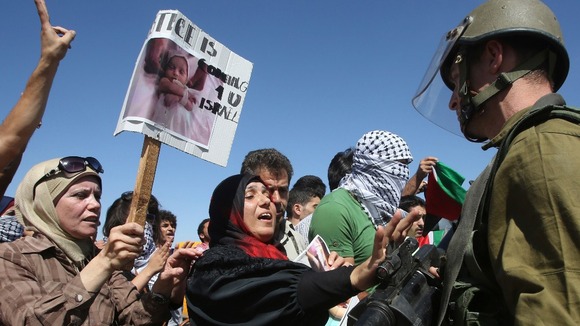 More: Gaza death toll reaches 172, say Palestinian officials