David Cameron congratulated German chancellor Angela Merkel by text message over her country's World Cup win.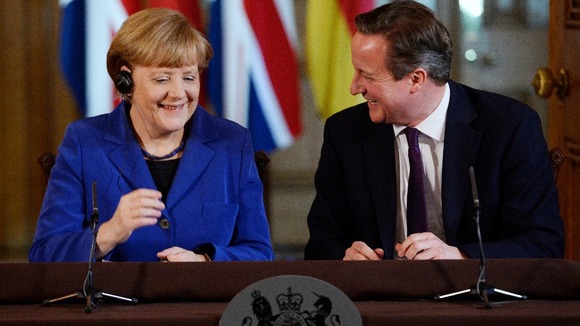 Despite being unable to watch the first 90 minutes of the final, Mr Cameron managed to tune in to see Mario Gotze's extra-time strike which helped Germany beat Argentina and claim their fourth World Cup title.
The Prime Minister's official spokesman confirmed that Mr Cameron had sent a congratulatory text to Merkel, but declined to reveal the wording of the message.
Ms Merkel travelled to Rio de Janeiro to witness her country's victory, and congratulated the German players as they went up to be presented with the famous trophy.
Read: German striker in selfie with Merkel after Cup triumph