Prime Minister David Cameron had been due to see the new American-built F-35 fighter aircrafts at the Farnborough International Airshow before their clearance was embarrassingly halted after a fire in Florida last month.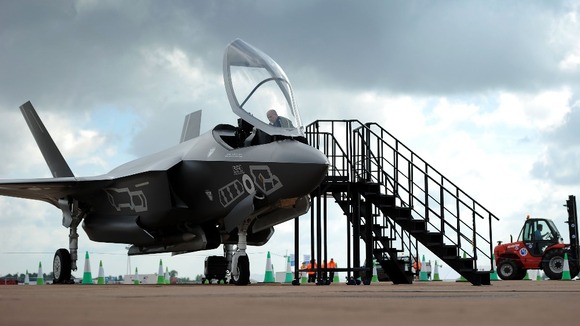 The grounding meant the jet was also unable to appear when the Queen named the Royal Navy's new aircraft carrier Queen Elizabeth earlier this month, and missed a military tattoo at RAF Fairford in Gloucestershire this weekend.
A spokesman for the Farnborough event said officials were "hopeful the F-35 will fly at the airshow by the end of the week".
Read: PM to unveil £1.1bn military spending plans at Farnborough show