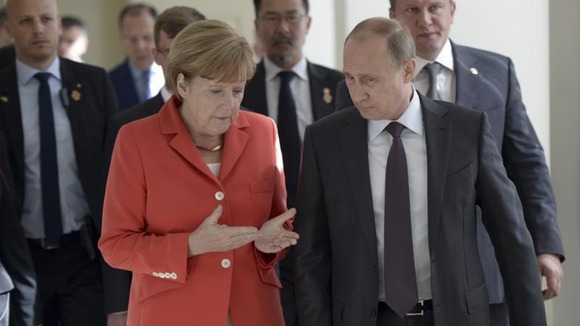 German Chancellor Angela Merkel and Russian President Vladimir Putin agreed that the Ukraine situation "has a tendency towards degradation" and have urged greater peace efforts, Putin's spokesman Dmitry Peskov has said.
He said: "Both Putin and Merkel stressed the necessity to urgently resume the work of a contact group on Ukraine.
"It is their common opinion that, in order for the contact group to resume its work, a ceasefire needs to be declared as soon as possible," Peskov said.
The two leaders met briefly before the World Cup final in Brazil.