The Ukrainian president has again accused Russian army officers of fighting alongside pro-Moscow separatists in the east of the country.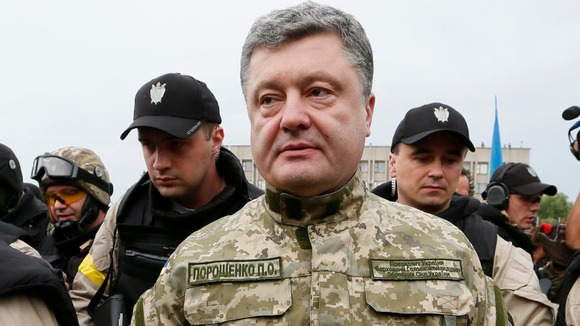 Petro Poroshenko said: "Russian staff officers are taking part in military operations against Ukrainian forces."
The war of words between Kiev and Moscow followed a weekend of intense fighting, in which Ukrainian forces say they inflicted heavy losses on pro-Russian rebels.