A Ukrainian plane taking part in the military campaign against separatist rebels was shot down by a rocket "probably" fired from Russian territory, the country's defense minister was quoted as saying.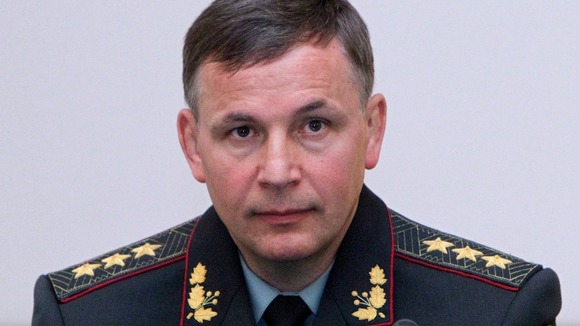 Speaking on the country's presidential website Colonel General Valery Heletey said crew members from the military transport plane had been in contact with the army's general staff.
He said that the plane was flying at a height of 6,500 meters and therefore could not have been brought down by weapons used by the separatists.
He added: "The plane was brought down by another more powerful rocket weapon which was fired, probably, from the territory of the Russian Federation."
There was no word on casualties, but a military spokesman was unable to confirm that everyone on board was alive.