The World Cup final between Germany and Argentina was the most talked about sporting event ever on Facebook.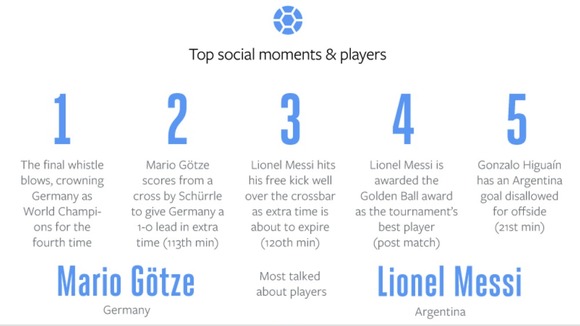 Read: Morning papers hail 'Super Mario' after German win
Around the world, 88 million people had over 280 million interactions - posts, comments and likes - related to the match on the social networking site.
This beat Super Bowl XLVII on 3 February 2013, which received 245 million interactions.
The most talked about moment was the final whistle blowing, crowning Germany as champions, with Mario Gotze's winning goal in second place.
The German forward was also the most talked about player along with Argentina's talisman and captain Lionel Messi.