Germany's victory over Argentina in the World Cup final last night set a new record for the most tweets per minute.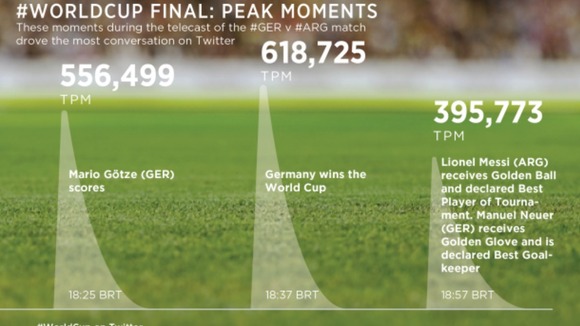 Read: World Cup final most talked about game on Facebook
There were 618,725 tweets in the 60 seconds after the final whistle was blown at the Maracana beating the previous high for a sporting event, which was Brazil's humiliating 7-1 defeat to Germany.
However, the champions' semi-final win over the host nation kept hold of the most tweets sent during a sporting event record with 35.6 million compared to last night's 32.1 million.
The most mentioned players on Twitter were Germany's Mario Gotze, who scored the winning goal, and Argentina's talisman and captain Lionel Messi.
Pictures: Rihanna poses with German stars and cup after final