The government's "last-minute response" to calls for an inquiry into child abuse has led to Baroness Butler-Sloss' decision to step down as chair of the probe, Shadow Home Secretary Yvette Cooper has claimed.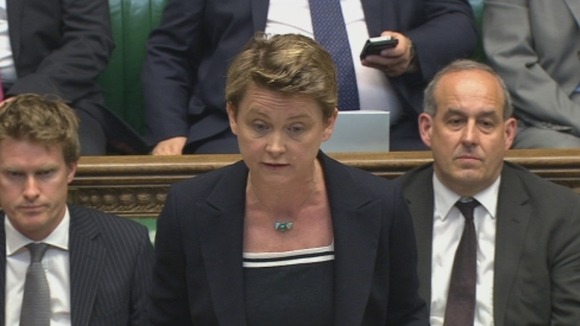 Ms Cooper said Lady Butler-Sloss' decision was "the right one" but argued she was put in an "unfair position" by the Home Office, who she claimed had "not managed to address the concerns about either victim confidence or conflict of interest".
"The Government's response to the very serious allegations over child abuse is in danger of losing direction," she added.
"This inquiry now has no chair and no terms of reference and there is considerable confusion over what it will be able to cover, and what the powers of the other investigation into the Home Office and Whitehall will be too."