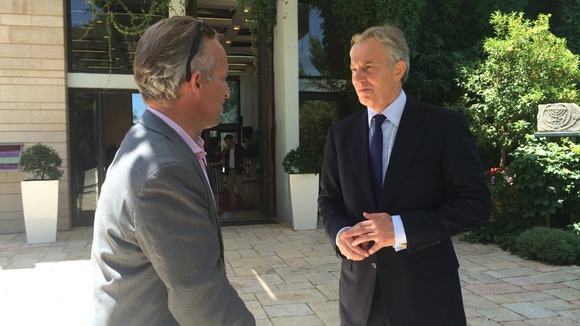 By John Ray: Diplomatic Correspondent
Tony Blair has told ITV News there will be "no trust on either side between Hamas and Israel. That is not going to happen in the immediate term and possibly ever".
The former Prime Minister, now a Middle East peace envoy, went on to say the issue is if the international community, especially with the Egyptian government, "can create a circumstance to allow lasting peace" by opening Gaza back up and providing lasting security for Israel.