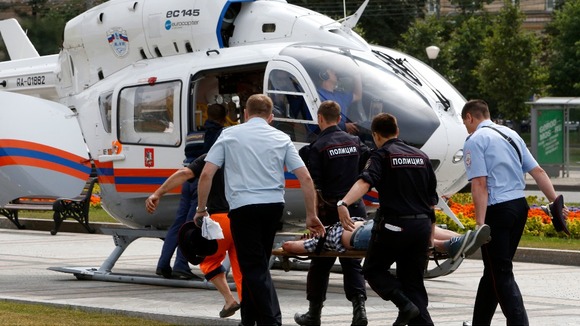 The number of people killed after a rush-hour subway train derailed in Moscow has risen to 10, according to emergency officials.
Several cars left the track in the tunnel after a power surge triggered an alarm, which caused the train to stop abruptly.
City Hall officials have given the death toll as 10. More than 100 people have been taken to hospital and 50 are in grave condition, Itar-TASS said, quoting Moscow's health department chief, Georgy Golukhov.