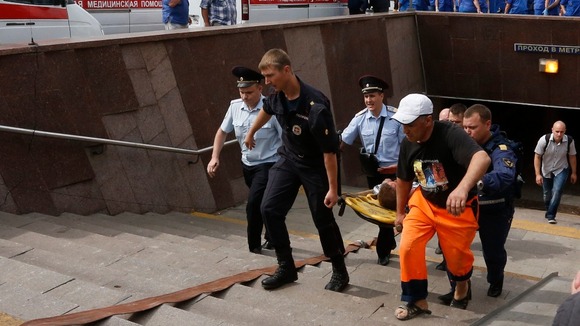 Five people have been killed and more than 100 injured after an underground train came off the rails in Moscow.
It happened between the Slaviansky Boulevard and Park Pobedy stations during rush hour this morning.
A spokesman for the Emergencies Ministry said a power surge caused the train to stall and several cars to derail.