Germany's World Cup stars are currently on parade through the capital Berlin after returning home with the Jules Rimet trophy.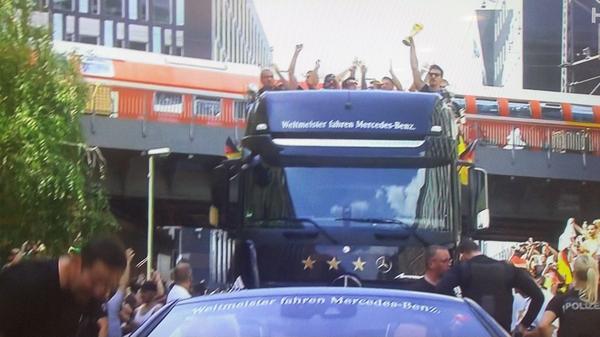 Arsenal's Lukas Podolski is pictured with the trophy alongside Bastian Schweinsteiger on the bus.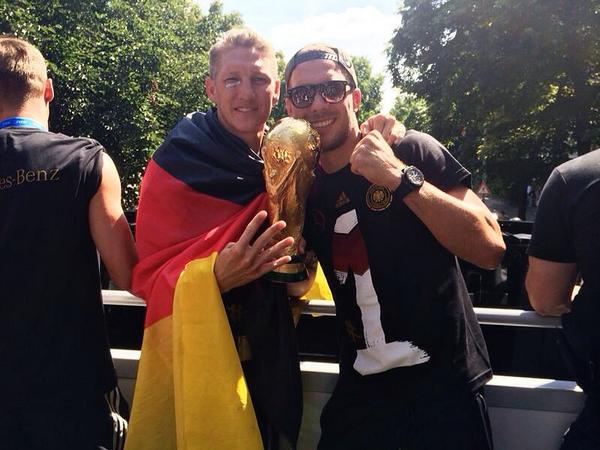 Masses of fans have lined the streets to welcome the side - who beat France, Brazil and Argentina on their way to victory.