Germany's victorious football team have returned to the country following their World Cup win.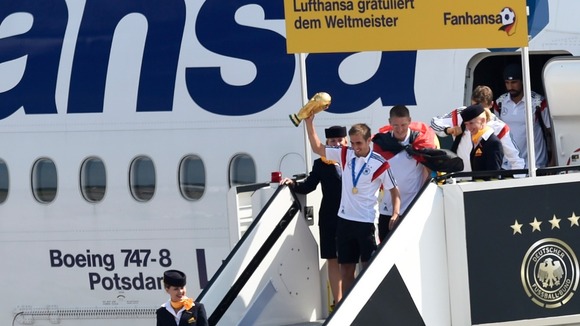 Fans have amassed in their thousands to greet the nation's football team as they return to Berlin with the World Cup trophy.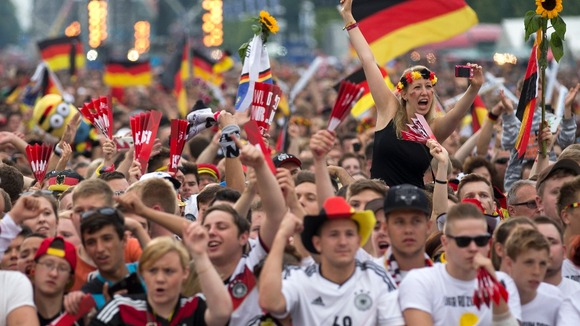 The victory is the nation's first since the reunification of East and West Germany in the early 1990s.