The number of people killed after a rush-hour subway derailed in Moscow has risen to 20, according to Russian news agency Itar-TASS, quoting emergency officials.
Russia's emergencies ministry (EMERCOM) reported that over 1,000 people had been evacuated from the scene.
Watch: Death toll in Moscow metro derailment reaches 16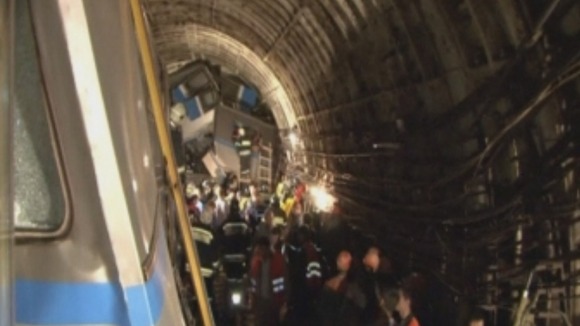 Investigative Committee spokesman Vladimir Markin ruled out the possibility that it was related to terrorism, saying: "There are no signs of a terrorist attack, so most likely it is an industrial accident".