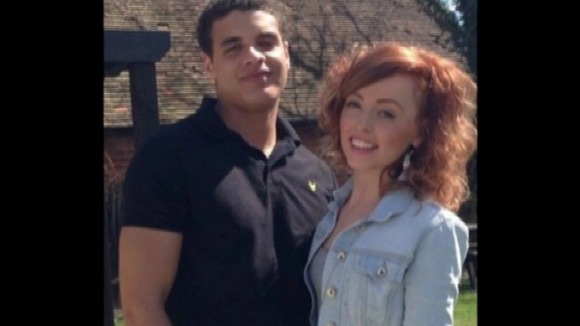 A security guard stabbed his ex-girlfriend to death at her salon in front of horrified staff and customers who tried to protect her, a court heard.
Hollie Gazzard, 20, had told colleagues to call the police immediately if Asher Maslin, 22, who she had split up with days before, turned up.
Officers were on their way to the Fringe benefits & La belle Beauty salon in Gloucester when Maslin cornered Miss Gazzard at the reception desk and brutally stabbed her 14 times.
Gloucester Crown Court heard Maslin had purchased a craving knife from Wilkinson's for £3 hours before the murder.
He fled dumping the knife at a nearby building site. He then changed his clothes before taking a taxi to a friend's house.
Maslin was arrested at the address the next day and later pleaded guilty to Miss Gazzard's murder.