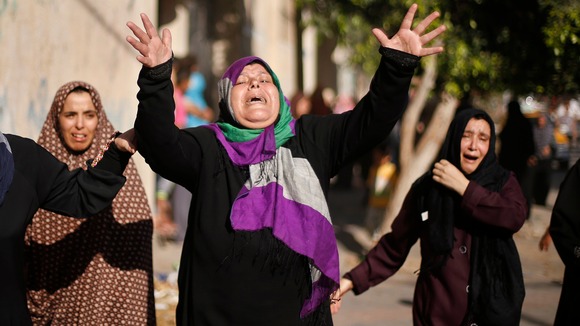 So far the Israeli military are saying very little about this attack beyond the fact that they are investigating it.
And that's because that they know potentially of the ramifications in terms of international opinion about this conflict are very, very serious indeed.
When I asked a spokeswoman for the army whether they were targets nearby she said, rather nervously, "we hope so."
In Tel Aviv today the Israeli Prime Minister said Hamas bears the responsibility for the failure of the cease fire that it has closed the door on peace and Hamas therefore are to blame for the civilian casualties.
Whatever the details of today's incident, the moral high ground that Israel staked a place upon yesterday with a six-hour one-sided truce is bitterly contested again tonight.