A security guard who stabbed his hairdresser ex-girlfriend to death in front of horrified onlookers at her salon mouthed "sorry" as he was led down to the cells.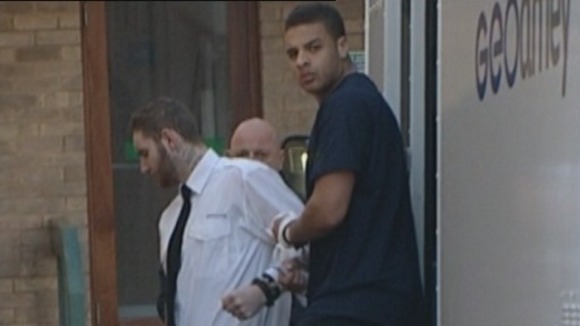 Asher Maslin, 22, was jailed for life at Gloucester Crown Court for killing 20-year-old Hollie Gazzard in February.
The pair began dating a year earlier but in the lead up to her death she twice reported him to police.
The court heard when she tried to split up with him four days before she was killed he threw a glass of water over her.
He later sent her a series of abusive messages before carrying out the "brutal and sustained" attack.
As he was taken down to the cells Maslin, who must serve a minimum of 24 years, nodded to his weeping family and mouthed: "Sorry."