Fears of a "cost of living crisis" have been reignited after regular wages growth fell to a record low of 0.7%.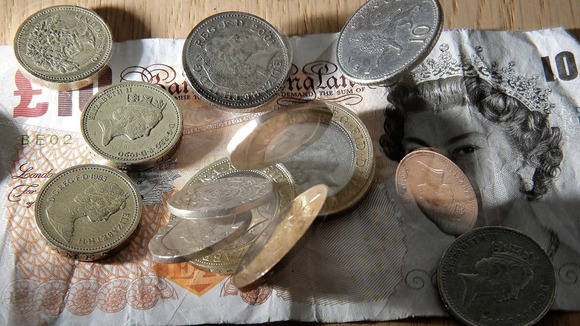 Read more: Unemployment falls by 121,000 to 2.12 million
Overall pay - including bonuses - climbed by just 0.3% compared with the three months to May in 2013, which is the lowest increase since the financial crisis in 2009. The figure is skewed by higher bonus payments in April 2013 that took advantage of tax rate changes.
However, the increase of regular pay - excluding bonuses - was at 0.9% in the three months to April before sinking to an all-time low of 0.7% growth since records began in 2001.
Len McCluskey, general secretary of the Unite union, said: "With wage growth at its lowest rate since 2001, while inflation continues to vastly outstrip wage rates, ordinary people are working harder and getting poorer."
Figures released today by the Office for National Statistics showed that unemployment had dropped by 121,000 to 2.12 million.