Officials in Russia have reported that two people have been detained after a metro train derailed in Moscow on Tuesday, leaving 22 dead and hundreds injured.
Moscow residents have been leaving flowers outside metro stations across the Russian capital today. Hundreds of people have also been queuing up to give blood to help the 136 people who were injured in the crash.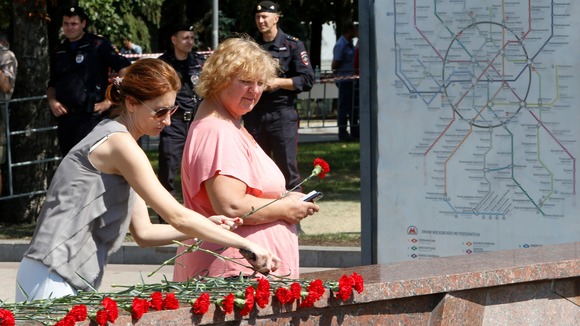 I was profoundly shocked by yesterday's events, and the only thing I can do is come here today and give blood. It is the contribution that every healthy person can make, who wants to help those who were injured yesterday.
– Tatiana Tsivlina, student in Moscow.

Read: Moscow underground train derails leaving at least 21 dead