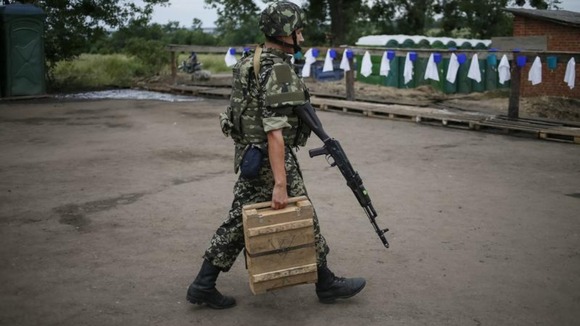 US Vice President Joe Biden has told Ukraine President Petro Poroshenko that the United States was working with European leaders on further sanctions on Russia, over the escalation of the conflict in Ukraine.
"The leaders discussed Russia's ongoing support for the separatists and apparent escalation" the White House said in a statement about the call between the two men.
"The vice president told President Poroshenko that the United States was engaging with European leaders to discuss the imposition of costs on Russia for its continued escalation of the conflict," it said.
More: Reports: Up to 12,000 Russian troops on Ukraine border