The Dutch prime minister Mark Rutte is to return from Brussels to the Netherlands to deal with the plane crash in Ukraine, after the aircraft was reported to have departed from Schipol Airport in Amsterdam.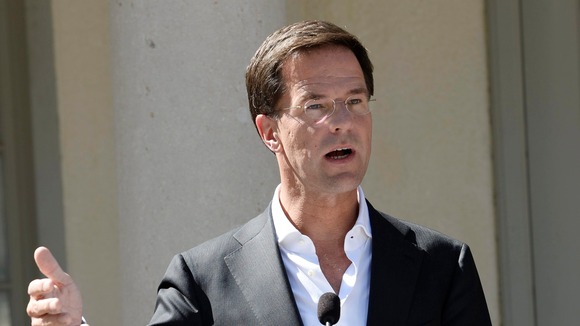 "I am deeply shocked by the dramatic reports on the crash of Malaysia Airlines MH17," he said, noting that he had been in touch with Ukraine's president. Tour operators have told local media they had booked dozens of Dutch citizens onto the flight.
"Much is still unclear about the facts, circumstances and the passengers," he said of the flight.