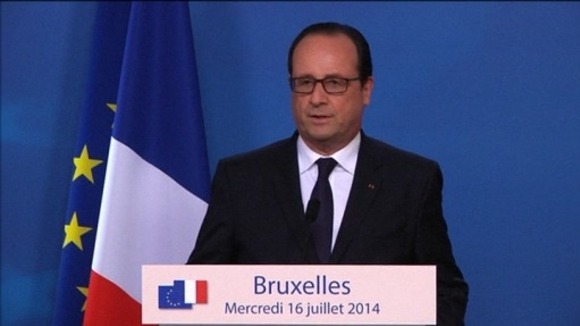 European leaders have condemned the ongoing rocket attacks and air strikes between Israel and Gaza as violence continues in the region.
French President Francois Hollande and German Chancellor Angela Merkel called on both sides to adopt a cease-fire.
Mr Hollande said a ceasefire must be observed "especially in Gaza and to strengthen pressure on countries that could influence Hamas in order to reach a truce and to spare the civilians."
Angela Merkel stated that Israel has the right to defend itself but said a "limited cease-fire has to be used and benefited from."
More: Israeli military agrees to temporarily halt Gaza attacks