Barack Obama and Ukrainian president Petro Poroshenko insist all evidence from the Malaysian Airline crash site must remain in place until international investigators can examine the wreckage.
The US President spoke with Mr Poroshenko to discuss the airliner which crashed in east Ukraine with 295 people on board.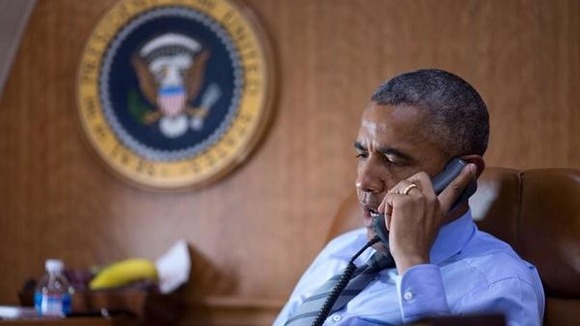 "President Poroshenko welcomed the assistance of international investigators to ensure a thorough and transparent investigation of the crash site," a White House statement read.
"President Obama assured him that US experts will offer all possible assistance immediately. The Presidents emphasised that all evidence from the crash site must remain in place on the territory of Ukraine until international investigators are able to examine all aspects of the tragedy."
Mr Obama also held talks with US Secretary of State John Kerry and other members of the US national security team about the incident.