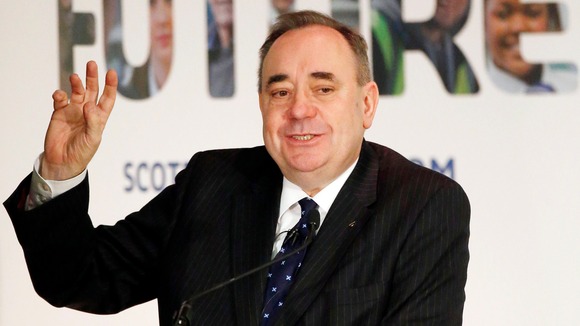 A Yes vote in the referendum will protect Scotland's NHS from privatisation taking place in other parts of the UK, the First Minister is set to claim.
Speaking ahead of a visit to Liverpool today, Mr Salmond warned of a "growing threat" from an agenda of "privatisation and fragmentation" at Westminster.
The First Minister is expected to say that under the Westminster system, cuts to spending in England will "automatically" trigger cuts in Scotland.