President Obama called a plane crash in eastern Ukraine a "terrible tragedy", at a press conference in Delaware today.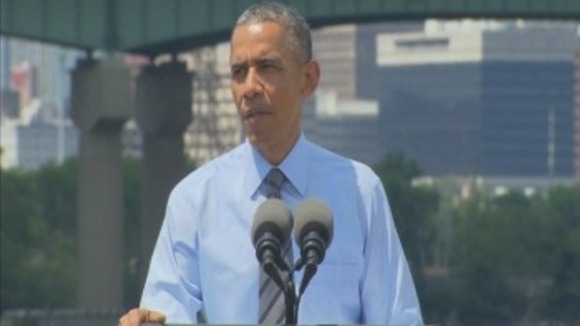 Mr Obama added that the US government were working to "determine" whether there were any Americans on board the downed Malaysia Airlines flight.
He said the US would offer "any assistance" to the operation, adding that his "thoughts and prayers" were with the passengers' families.