The Israeli military and Hamas have both agreed to respect a five-hour ceasefire in Gaza after nine days of fighting, after a request from the United Nations.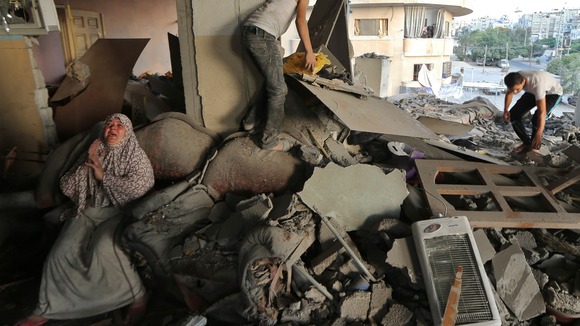 At 8am (0700 GMT) Israel's military said it would stop airstrikes for five hours to allow people in Gaza to attend to humanitarian needs.
The UN said they are "extremely concerned" about the impact of the hostilities on civilians and said public services had been suspended and its water supply was at risk.
The "humanitarian pause" in the deadly violence was called for by United Nations Special Coordindator Robert Serry on an Israeli television station last night so that aid can be delivered to Gaza.
Hamas said it accepted the UN plea and would not fire rockets into Israel during the time.
The United Nations has said over 75% of the 220 Palestinians killed have been civilians. One Israeli has died since the fighting broke out 9 days ago.