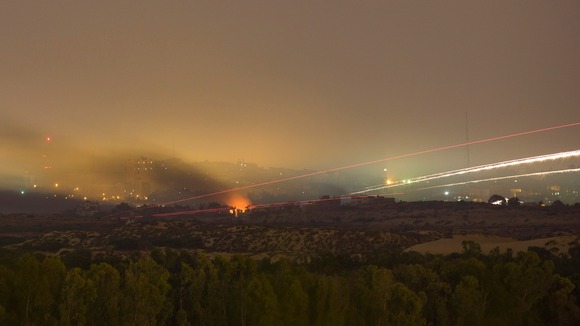 Israel says it has killed 14 "terrorists" in Gaza since its ground offensive got underway last night.
In a statement, the Israel Defence Forces said it had hit 103 "terror targets" in the region, destroying 20 concealed rocket launchers and carrying out nine strikes on tunnels.
The IDF also claims fifty rockets have been fired at its territory since the ground invasion launched last night.
It claimed 25 of those hit, while 20 were intercepted by the Iron Dome missile defence system.