Nine Britons are now known to have died aboard flight MH17 when it crashed in eastern Ukraine, Malaysian Airlines said.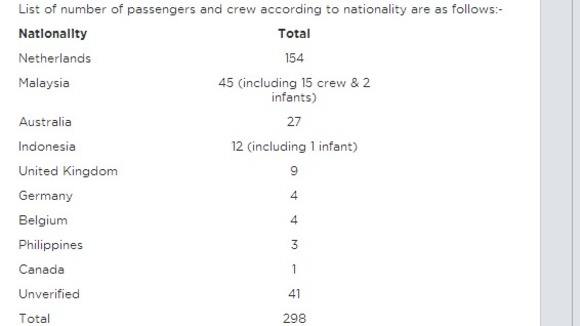 The airline also said the plane was carrying a total 298 people, including three infants - 283 passengers and 15 crew.
The nationalities of 41 passengers were listed as "unverified".