US Secretary of State John Kerry has said a ceasefire between Israel and Gaza needs to be restored as soon as possible, as he expressed his concern for civilians' safety.
Palestinian officials say more than 240 people have already died in air strikes, including 14 children under 12 while one Israeli has also died.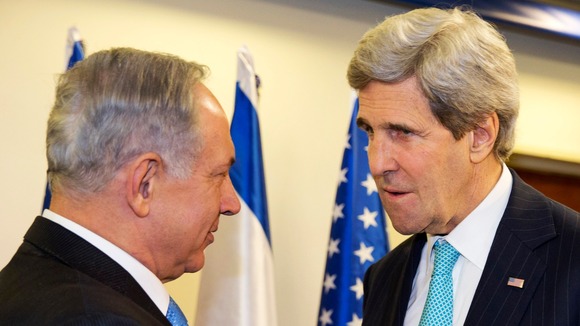 Israeli forces have launched a ground offensive in a bid to destroy tunnels that run under the Gaza border into Israel.
During a conversation with Israeli prime minister Benjamin Netanyahu, Mr Kerry "reaffirmed" America's support for Israel's "right to defend itself against terrorist threats" but said it must do everything possible to reduce civilian casualties.
"The Secretary emphasised the need to avoid further escalation and to restore the 2012 cease-fire as soon as possible," a White House statement said.
Read: Hopes for peace in Israel and Gaza are raised and dashed