Britons will enjoy hot and sunny weather across the UK today. But people planning trips to parks and beaches this weekend are advised to pack umbrellas, as thunderstorms and torrential rain are on the way.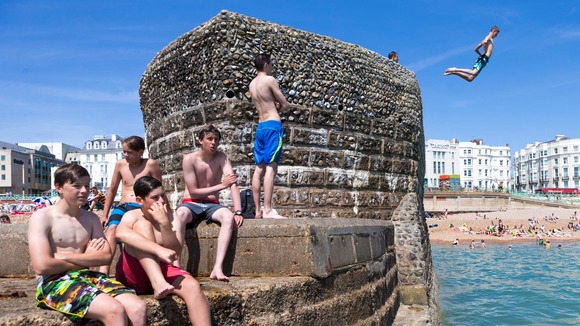 Weather experts have issued two warnings for the public - one for a heatwave today and the other for heavy rain, lightning strikes and localised flooding tomorrow.
Temperatures across many southern parts of England are expected to top 30C today - ousting yesterday's 29.2C in London as the hottest of the year - with some parts of the South East reaching at least 32C, perhaps higher.