Women from Northern Ireland can now access abortions free of charge through NHS Scotland.
Regulations laid in the Scottish Parliament in October to allow the provision of the service to women from Northern Ireland come into force on Monday.
Work is also ongoing to assess what support can be given to address barriers preventing some women from Northern Ireland from accessing the services.
Scotland's Public Health Minister Aileen Campbell said: "Abortion can be an emotive subject however I am proud this government is working hard to ensure women are always able to access clinically safe services.
"That's why we have taken action to ensure that women from Northern Ireland can freely access abortion services through NHS Scotland.
"I also recognise the barriers that women from Northern Ireland face when they have to travel to access abortion services which is why we are exploring what more we can do to address them.
"Once again this underlines Scotland's commitment to ensuring we have a health service that puts patient care and dignity at its very heart."
A senior consultant from the South Eastern Trust warns that delays in spotting ADHD in children can cause serious damage to mental health.
Read the full story ›
Advertisement
44 beds are being axed at Whiteabbey Hospital in Co Antrim, as part of cost cutting proposals.
Read the full story ›
Ulster University has secured nearly £20m in EU funding for cross-border research and innovation projects.
Read the full story ›
A lifetime ban on blood donation by men who have had sex with other men has been lifted and replaced with a one year deferral.
Read the full story ›
The parents of a young man who recently took his own life have pleaded for other young people battling with depression to seek help.
Read the full story ›
Advertisement
Ulster University scientists are joining a £750,000 international study to help treat cystic fibrosis patients with diabetes.
Read the full story ›
The mother of a young boy from Co Tyrone, who suffers from severe epilepsy, is fighting to get further life-saving treatment for him in the US after his seizures returned.
Charlotte Caldwell says her 11-year-old son Billy can't get the urgent medical care he needs in the UK.
When Billy was a baby doctors told the family it was unlikely he would survive, so they raised money for specialist treatment in Chicago.
His condition improved and years of intensive physiotherapy in America and England means he is able to walk.
But now Billy's seizures have returned in number and severity.
"This is something we never anticipated would happen again, it's a serious breakthrough of seizures that he's now dealing with," Charlotte told UTV.
"They could strike at any minute, day or night, you just have no idea when he's going to take one, so you're watching him all the time and listening for him all the time, the fear is in me if I didn't spot it and he didn't get his rescue medication, that the seizure would take his wee life."
Charlotte is attempting to raise £300,000 to pay for a new treatment programme. She hopes the money will be found to give her son a chance to live.
She added: "This time round Billy could be a good candidate for surgery because he has now grown and his brain could show up a lesion or focus on where these new breakthrough of seizures are coming from and could be removed."
Health Minister Michelle O'Neill has said her department is monitoring the effectiveness of anti-retroviral drugs as a way of preventing HIV after a High Court judge ruled the treatment can legally be made available on the NHS.
Pre-exposure prophylaxis (PrEP) is used to stop HIV from becoming established in the event of transmission and has been shown to reduce infection in people who are high risk by 90%.
In Northern Ireland, there are around 95 new diagnoses of HIV a year.
Health Minister Michelle O'Neill said her department is closely monitoring the effectiveness of the treatment in preventing HIV.
"The Department is closely monitoring the effectiveness of the anti-retroviral agent, Truvada (usually used to treat HIV) given as a way of preventing HIV infection," she said.
"NICE is reviewing the effectiveness of Truvada for PrEP in groups at high risk of contracting HIV and the findings of their review, due in the autumn, will also be taken into consideration."
I fully understand that there is a desire for making PrEP more widely available as a means of reducing new diagnoses of HIV amongst men who have sex with men.
I can assure you that any decision on the provision of PrEP in the north of Ireland will be based on the best available clinical evidence to achieve optimal public health outcomes within the resources available.
– Health Minister Michelle O'Neill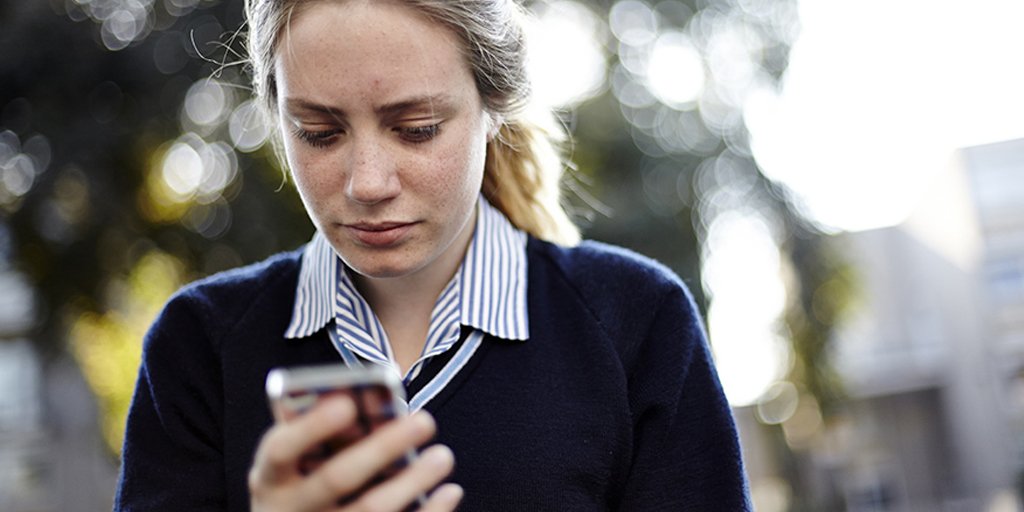 Although schools have broken up for the summer, the NSPCC is warning this is no longer an escape for children being victimised, as it launches an anti-bullying day.
The charity's ChildLine service is calling on people in Northern Ireland to help tackle the problem on 'Stand Up To Bullying' day.
Bullying was the fourth most common reason for children to call the free and confidential helpline in 2014 to 15.
Of the 25,736 contacts received in 2014-15 about bullying, 2,614 were handled by ChildLine's bases in Northern Ireland.
This 'Stand Up To Bullying' day, ChildLine is offering advice on how to deal with bullying and how to get help if needed.
With the huge increase in children using mobile phones and tablets, bullying frequently takes place online over social media. It means that children are often plagued by bullying in their own home and it can take place at any time of day or night.
– Mairead Monds, ChildLine
"ChildLine receives a lot of contacts about bullying, in particular from children aged 11 and under. One in four children who contacted us in this age bracket made bullying their top issue," Mairead Monds, ChildLine service manager for Northern Ireland explained.
"Bullying can have a devastating impact on a young person's life. It can leave them feeling anxious, depressed, lonely, worthless and scared but ChildLine is here to help."
She added: "It can happen to anyone at any age. No one has the right to hurt you or make you feel bad and if you are being bullied you don't have to put up with it, you can talk to someone about it. You are not alone – ChildLine can help."
Load more updates