The Met Office has upgraded a warning for snow and ice for parts of Northern Ireland.
An amber alert is now in place from 3pm on Tuesday.
The wintery weather caused disruption on Tuesday morning, with a number of schools closed and difficult driving conditions for motorists.
Blizzard conditions on higher ground on Hightown road in Co Antrim. Very heavy snow making driving conditions dange… https://t.co/LcyWGjQLi9
Forecasters say snow showers will be heavy and frequent with 5-10cm typical at low levels.
Over the hills, snow will drift in the strong to gale force winds.
A gradual improvement is likely on Wednesday for most areas.
A Yellow Snow and Ice warning is in force for Northern Ireland until Wednesday evening. An Amber Snow and Ice warni… https://t.co/stRVW8DacN
Advertisement
Heavy showers which could turn wintry are forecast for much of Northern Ireland, with a weather warning already in place for the week ahead.
Read the full story ›
While it looks set to stay drier throughout much of Sunday, more heavy rain is on the way - with the potential for wintry showers.
Read the full story ›
The Met Office have issued a yellow weather warning for snow and ice for Northern Ireland.
The yellow warning comes into place from 6pm on Monday and runs through to Tuesday night.
Forecasters say heavy hail and snow showers are likely with travel delays possible.
There is also potential for power disruption with strong winds also expected.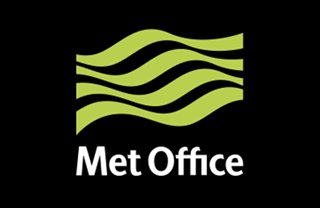 Advertisement
Some mist and freezing fog patches this evening, but the fog gradually lifting as a southerly breeze starts to pick up.
Read the full story ›
Staying dry with some low cloud, mist or fog become more extensive during the night.
Read the full story ›
All parts seeing some wet weather this evening before it becomes drier in the early hours.
Read the full story ›
Load more updates