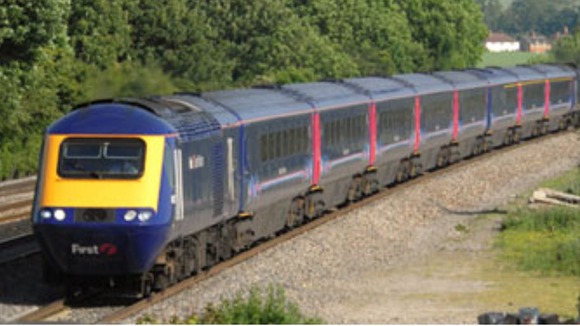 A cross party group of AMs and businesses are travelling to London to lobby the UK Government to electrify the railway line to Swansea and into the valleys.
The group says that electrifying the main route from Cardiff to Swansea would cost between £50m - £70m, with the Valley Lines costing £450m but would be money well spent.
A plan to electrify the Great Western Mainline (London -Swansea) was first announced in 2009.
New plans were announced last year that will see the first electric trains running to Cardiff in 2017. A consultation was also opened into whether to electrify to Swansea or the Valley Lines.
If South Wales wants to compete with other UK core city regions like Bristoland Birmingham,it is vital that its public transport infrastructure is enhanced. The electrification of the Paddington and Valleylines will act as a fundamental investment platform for Wales
– Martin Sullivan, Powell Dobson Urbanists

Responsibility for rail infrastructure isn't devolved to the Welsh Government.

Later this year, the UK Government will announce its rail investment programme for 2014-2019. Campaigners are keen that "a compelling case" is made for Wales to benefit from it.
I feel very stronglythat there is a sound business case for our rail electrification proposals inWales – far stronger than many rail schemes that have already been funded bythe UK Government in England.
– Carl Sargeant AM

Electrification of railway lines would mean train services become faster and more frequent, according to lobbyists. Monday morning passengers waiting at Caerphilly Station told us that their priorities for improvement are more trains, with more carriages.