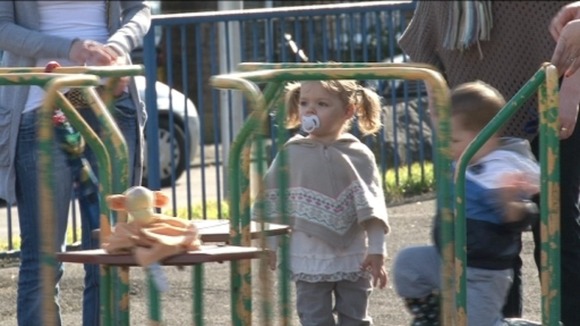 People living in the village of Aberfan, where 116 children were killed in a disaster in 1966, say they're fighting for that memory to be upheld. They say that a memorial playground built on the site of Pantglas Junior School, which was destroyed by the collapse of the colliery spoil tip, has been allowed to fall into disrepair. Play equipment has been removed for health and safety reasons.
Pam Maybank and Frances Minett, who both remember the disaster, say they fear for the future of the memorial playground. It was opened by the Queen in the 1970s. She is due to return on her Jubilee tour next month, but will see some of the equipment has been removed.
Following an independent inspection of the equipment in this playground, the item referred to was deemed to be dangerous and could result in injury. Consequently, in the interest of health and safety, the item had to be removed. The budget for replacement playground equipment was removed twelve years ago under a Labour Council and replacements have been funded through Biffa resources allocated to individual wards. Given the importance of play the Independent Administration has instructed officers to bring forward a report for consideration by Council.
– MERTHYR TYDFIL COUNTY BOROUGH COUNCIL