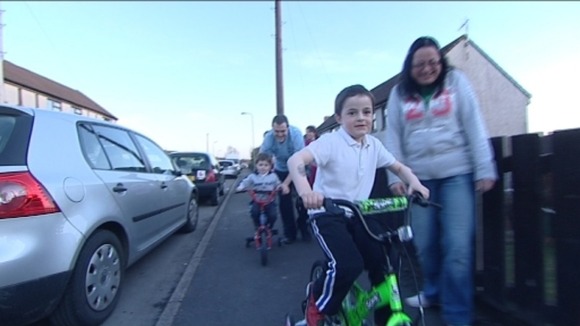 The charity Save the Children is warning that the UK government's decision to introduce the Universal Credit system for benefits payments will push thousands of Welsh parents into dire financial positions.
Its research, published on Tuesday, says that nearly 54,000 single working mothers could lose as much as £68 per week under the reforms, pushing some below the breadline. The charity also suggests that 'second earners', many of whom are women, will be hit by up to £1,800 per year, and that low-income mothers who are affected by the high costs of childcare will be even less likely to be able to go back to work.
James Pritchard, Head of Wales for Save the Children, says single mothers will bear the brunt of the UK Government's welfare reforms.
The main findings of Save the Children's report are:
Lack of funding means that many poor parents trying to work more will lose out under Universal Credit, pushing more children into poverty
A typical single parent with three children, working full time on or around the minimum wage, could be as much as £3500 (£68 per week) worse off
A single parent with two children, working full time on or around the minimum wage, could be as much as £2500 per year (£48 per week) worse off
The new system will support single earner couple families at the expense of couples where both parents work part-time on a low income
Geraldine Henderson, her partner Kevin, and three boys, live in Upper Rhymney, Caerphilly. She's a stay-at-home mother, and the family receive Working Tax Credits, which have already been cut due to the UK Government's welfare reforms. She's worried about the effect on the family's finances.
Save the Children are wrong to assert that lone parents will lose as a result of the introduction of Universal Credit - the truth is 600,000 lone parents will be better off under a system which will incentivise work and make work pay. This is in stark contrast to the broken system this Government inherited which only rewards lone parents who work 16 hours or more, but under Universal Credit 80,000 more families, including lone parents, will be able to claim childcare support - no matter how few hours they work.
– Department for Work and Pensions statement