Rise in animal litter bags on beaches
by Rachel Newman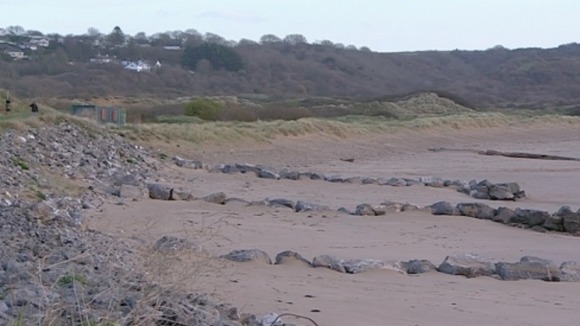 Piles of dog waste in plastic bags could threaten the health and safety of Welsh beach visitors, according to the latest beach litter data collected by the Marine Conservation Society (MCS) in 2011 and published today in its Beachwatch Big Weekend Report.
The charity says poop scooped into bags and left on UK beaches rose over 11% nationally between 2010 and 2011, with Scotland recording the biggest increase - a whopping 71% year on year, whilst Wales saw a rise of almost 18%.
MCS Welsh Projects Officer, Dr Lou Luddington, says the findings reveal good and bad habits.
We're delighted that pet owners in Wales enjoy dog friendly beaches and clearly think ahead by carrying poop scoop bags. But we hope our findings will now encourage them to take the bag off the beach and bin it in one of the many receptacles provided for the job. Leaving a bag full of poo on the beach will result in preserved excrement, protected from the elements for years by the plastic bag which could take decades to break down.
– Dr Lou Luddington, MCS Welsh Projects Officer

Despite an increase in poop scoop bags on UK beaches, overall shore litter has dropped by 11% between 2010 and 2011 and in Wales it has dropped by 45%.
The latest results from our weekend long Beachwatch event held on the 17th and 18th September last year are more encouraging than they have been for a while. Not only did beach litter drop overall, we also saw a substantial dip of 33% in the amount of sewage related debris (SRD) on our beaches - that's the stuff people put down their loos but shouldn't, like cotton buds, condoms, sanitary towels and tampon applicators. In 2010 there was a 40% rise in SRD compared to the previous year, but after we'd highlighted the issue and urged people to change their habits, the latest data looks like the message got home. In Wales, SRD levels on beaches halved year on year.