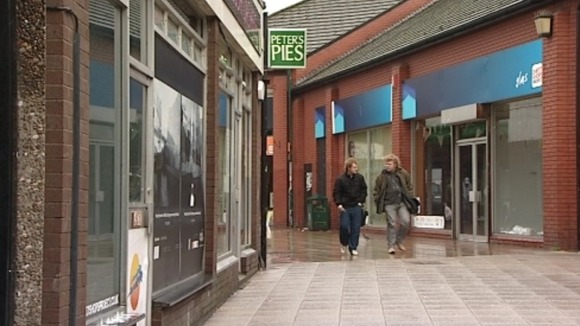 Assembly Members will debate a report from the Enterprise and Business Committee looking at the problems of the country's so called 'Ghost Towns.' The report called for strong ministerial leadership and revised planning policy to help revive flagging high streets. It also highlighted the need for town centres to be championed at a local level across the country through better public and private sector partnerships.
During its inquiry, the Committee heard evidence of the wide-ranging challenges facing town centres, including competition from out-of-town retail and office developments, rising business rates and a lack of integrated transport planning.
One of the main themes of our inquiry was that the regeneration of Wales's town centres will require strong leadership from the national to the local level, and for all policy, planning and financial levers to be strategically coordinated and streamlined. Sustainable and diverse growth, as well as quality, value and choice for consumers are our watchwords.
– Nick Ramsay AM, Chair of the Enterprise and Business Committee

Of the 21 recommendations put forward by the Enterprise and Business Committee in its report, 20 were accepted in full by the Welsh Government with one being accepted in principle.