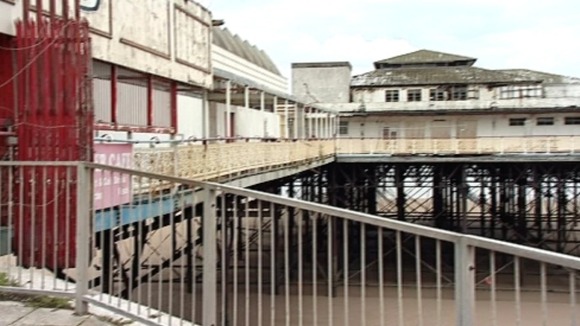 Conwy County Borough Council has announced that it has purchased Conwy Bay's Victoria Pier.
The council have taken control of the structure, which is more than a hundred years old, as part of the multi-million pound transformation taking place in the town.
There were fears over the landmark's future when the former owner was announced bankrupt in 2008, but now it is hoped the pier will be kept a key feature in the town.
Acquiring the pier is not without risks, but the council has assessed the likely scenarios and decided that taking control of the pier now is less risky than standing by and doing nothing.
– Iwan Davies, Conwy County Borough Council